Through Laurier Continuing Education, community members can learn about Indigenous history, knowledge, and practices, and how systems in Canada have impacted Indigenous communities. Explore courses and certificates are offered through the Centre for Indigegogy, Faculty of Social Work (FSW) Professional Development, and the Centre for Public Safety and Well-Being (CPSW).
Centre for Indigegogy

The Centre for Indigegogy was founded in 2017 by associate professor Kathy Absolon and the Indigenous Field of Study Team in response to the need for Indigenous-centred and decolonizing professional development, continuing education, and training.
The certificates and customized trainings are rooted in Indigenous worldviews and decolonizing knowledges, with a goal of transforming organizations, education, educators, and community workers. The centre has generated local, national, and international reach since its inception. In these learning spaces, Indigenous Elders and facilitators share stories, teachings, and knowledge.
"Truth and reconciliation can only happen with knowledge building. The Centre for Indigegogy is the most appropriate and suitable place for this to occur, says Absolon. "It is developed and run by Indigenous people, with the intention to assist the community, both Indigenous and non-Indigenous, with understanding decolonizing, wholistic practice, Indigenous re-search, and post-colonial trauma."
Certificates are created for Indigenous and non-Indigenous individuals at varying stages of colonial consciousness:
The Decolonizing Education Certificate (DEC) originated from the Thunderbird Circle at Congress in 2017 in response to Truth and Reconciliation. The DEC focuses on Truth sharing of Canadian History and Indigenous peoples.
The Indigenous People's Certificate (IPC) was created to offer Indigenous peoples a space and place to heal, learn, and grow together.
The Wholistic Practices and Colonial Trauma Certificate is for people who work with Indigenous Peoples.
The Indigenous Re-search Series builds on Absolon's work in decolonizing research and promoting Indigenous re-search over a three-module course.
Faculty of Social Work Professional Development (FSW PD)

Laurier Faculty of Social Work Professional Development offers continuing education for social workers, and other human services professionals.
The Mikwendaagwad Level One CBT (Cognitive Behaviour Therapy) Course was developed in response to a lack of available culturally-adapted psychotherapy treatments for Indigenous communities. 
FSW Professional Development partners with Qualia Counselling. Qualia's co-owner, Anangkwe/Charity Fleming, a Anishinaabe-Cree psychotherapist, and Laurier alumna, has worked with Indigenous populations for the last 15 years. This course is for Indigenous clinicians and non-Indigenous clinical allies to learn how to adapt Cognitive Behaviour Therapy for Anishinaabe, Cree and Haudenosaunee populations.
"The most notable Indigenous psychologists and psychotherapists have recognized the lack of available adapted models," says Fleming. Mikwendaagwad Sacred Circle CBT is innovative and a strong response to clinical training needs, but also to being able to ethically provide culturally safe psychotherapy interventions for a population that is in highest need across Canada." 
Centre for Public Safety and Well-Being (CPSW)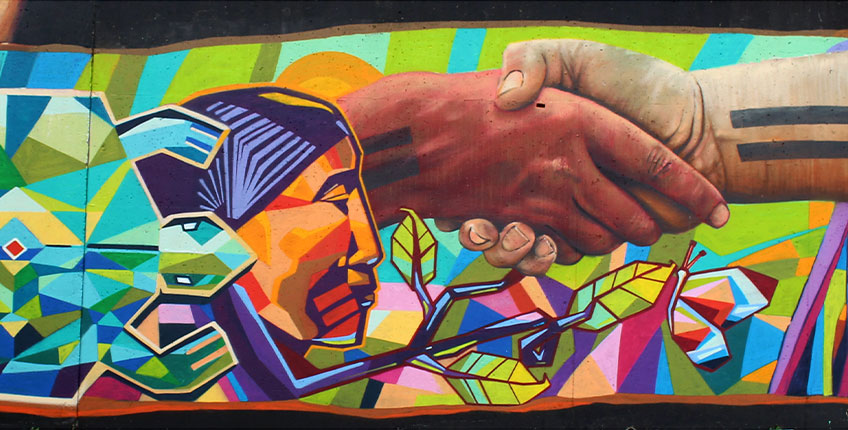 Indigenous people make up four per cent of the national population but 30 per cent of Canada's prison population. The Gladue principles, introduced in 1999 by a Supreme Court decision, advise lower courts to consider an Indigenous offender's background and make sentencing decisions accordingly.

The Centre for Public Safety and Well-Being offers a two-part certificate, Gladue Principles: Indigenous Peoples and the Canadian Criminal Justice System. 
This certificate was developed with CPSW and an all-Indigenous curriculum development team. The program's Gladue Mentor, Bryanne Smart, is a Seneca and Six Nations law professional with over 15 years of experience working with Indigenous peoples in the Canadian Criminal Justice system. 

"By committing to learn and understand the experiences of Indigenous people, and continuing to break down misconceptions and biases, we can begin to see some real and tangible changes throughout all facets of the system," says Smart. "Past participants have shared that this course was transformative in how they approach their work and changed their understanding and interactions with Indigenous people." 
This certificate comes in two parts:
Part One: Gladue Principles applies to anyone currently working in or aspiring to work in the criminal justice system in Canada. Its focus is to introduce Indigenous peoples in Canada and to provide historical and contemporary contexts to better understand Gladue Principles.
Part Two: Gladue Principles was developed for anyone who has a stake or interest in working with Indigenous people in the criminal justice field. This includes those in justice roles, such as lawyers, court workers, and restorative justice supports, policing and other community service roles.
Uncovering the Truth is a stand-alone course providing historical and contemporary context to help better understand Indigenous injustice in Canada.