The Office of Indigenous Initiatives (OII) at Wilfrid Laurier University has recently enhanced their team to create a better distinction between their work to Indigenize the university and work to support Indigenous student success.
The OII is responsible for leading Indigenization at Laurier, a priority in the Laurier Strategy 2019-2024 that involves fully integrating Indigenous knowledges and practices at the university. The OII also provides oversight to Indigenous Student Services, whose mandate is to build a positive student experience for Indigenous students, provide community for students and support them in culturally appropriate ways during their time at Laurier.
We asked OII team members about their roles, current areas of focus and vision for the future of the team and Indigeneity at Laurier.
Darren Thomas (he/him)
Associate Vice-President: Indigenous Initiatives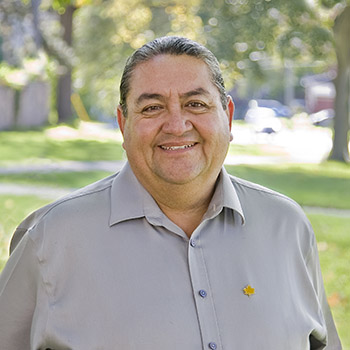 Role: My key responsibility in this role is to strengthen, expand and advance Laurier's priorities and goals for excellence in Indigeneity. I provide strategic advice, support and expertise to academic and administrative units across the institution to achieve Indigeneity goals and help create an environment of cultural safety for Indigenous faculty, staff, students and visitors.
Area of Focus: My current area of focus involves integrating Indigenous knowledges and practices at Laurier and developing an institution-wide Indigenization strategy with an Indigenous Strategic Plan, which is currently going through governance and will be shared once passed.
Vision: I look forward to representing and supporting Indigenous and allied students, staff and faculty in our collective efforts to ensure a safe, respectful and honourable environment for us all to work and learn together.
Kawennakon Bonnie Whitlow (she/her)
Indigenous Special Projects Officer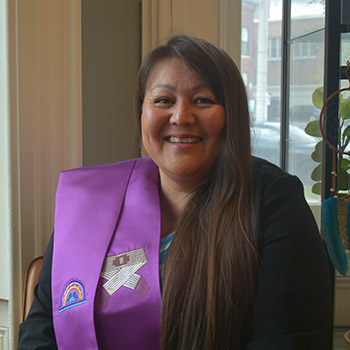 Role: In my role as Indigenous Special Projects Officer, I provide expertise and service to assist with Indigenization and implementing the Truth and Reconciliation Commission's (TRC) calls to action.
I support the work of the Office of Indigenous Initiatives by working closely with, and providing advice to, colleagues across the Institution to assist in building capacity around Indigenous ways of knowing and supports for Indigenous students, staff and faculty. I assist faculty and staff as they integrate Indigenous ways of knowing and/or Indigenous curriculum into various initiatives.
Area of Focus: I collaborate with Indigenous communities to build partnerships and engage in reconciliation efforts (through consultation and relationship building) of multiple stakeholders, such as faculty, staff, students, and external Indigenous community partnerships.
Vision: My vision involves using decolonial feedback and input from students, community partners, Elders and creating positive learning environments that are respectful of Indigenous students' cultures and identities.
Emily Daniel (she/her)
Indigenous Student Services Manager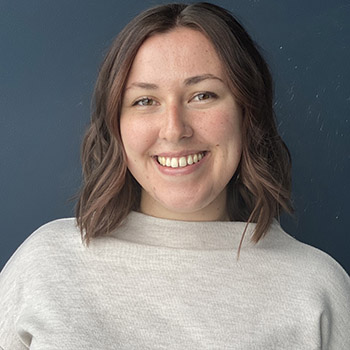 Role: My role at Laurier is to lead the Indigenous Student Services team and support the daily operations of the Indigenous Student Centres at Brantford and Waterloo.
Area of Focus: My primary focus is Indigenous Student Services (ISS). I directly support the fantastic ISS team who are on the ground providing frontline support for Indigenous students at the Indigenous Student Centres on each campus. I am actively involved with the broader Student Affairs team at Laurier and work collaboratively with campus partners.
My passion in my role is to find and call to attention areas where Indigenous students are facing barriers to their success. The opportunity to come up with solutions and/or changes that will improve the Indigenous student experience at Laurier is very exciting as I know that there will be positive impact on Indigenous students today and in the future.
Vision: My vision for the future of Indigenous Student Services is to continue to expand the ISS team and provide more opportunities for wholistic student support at all of Laurier's campuses. I'd also like to rethink recruitment of Indigenous students and offer comprehensive transition programming so that Indigenous students are set up for success at Laurier.
Maggie Allan (she/her)
Indigenous Campus and Community Engagement Coordinator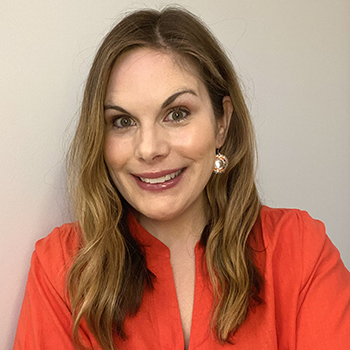 Role: I'm very excited to be in this new position as the Campus and Community Engagement Coordinator. In this role, I am the main liaison for both the Laurier and external community to engage with our Office of Indigenous Initiatives.
Area of Focus: My role focuses on community engagement by planning and delivering flagship events, creating meaningful workshops and activities that will both support and promote Indigenous education and awareness.
Some of my current projects include working with the Psychology department with their Community Hub Launch that incorporated the unveiling of the Turtle Island Creation Mural created by Indigenous artist and alumna Alanah Jewell; coordinating our recent Indigenous Graduates Celebration, which honoured and acknowledged the efforts of our fall 2022 and upcoming spring 2023 Indigenous graduates across our campuses; planning for Indigenous history month; and facilitating Indigenous art workshops to celebrate National Indigenous Peoples day in June.
Vision: My vision is to continue to establish meaningful engagement opportunities by working collaboratively with our campus partners here at Laurier, as well as our external community. I genuinely enjoy connecting with others and my hope is to help advance the future strategic goals of our Indigenous Initiatives department so that we have more of a presence as we move forward together.