The advent of Big Data technology has led to a new approach to dealing with cyber security. The use of advanced analytics to predict vulnerabilities and manage risks promises new breakthroughs in how cybercrime and cyber security is managed. This paper critically examines the opportunities Big Data analytics offers for cyber security while suggesting caution in the wholesale adoption of this new technology. It concludes that the production of cyber security requires collaborative efforts between technologists, social scientists and cyber security policymakers and practitioners.
Speakers
Professor Lyria Bennett Moses, UNSW Sydney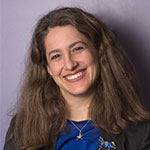 Lyria is an Associate Professor in the Faculty of Law at UNSW Sydney. Lyria's research explores issues around the relationship between technology and law, including the types of legal issues that arise as technology changes, how these issues are addressed in Australia and other jurisdictions, the application of standard legal categories such as property in new socio-technical contexts, the use of technologically-specific and sui generis legal rules, and the problems of treating "technology" as an object of regulation. Lyria is currently a Key Researcher and Project Leader on the Data to Decisions CRC, exploring legal and policy issues surrounding the use of data and data analytics for law enforcement and national security. Lyria is also Chair of the Australia Chapter of the IEEE Society for the Social Implications of Technology, Academic Co-Director of the Cyberspace Law and Policy Community, Chair of the Law, Technology and Innovation Research Network at UNSW Law and a PLuS Alliance Fellow.
Dr. Janet Chan, UNSW Sydney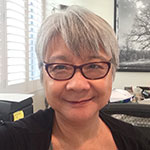 Janet is currently Professor at UNSW Law, Key Researcher at the Data to Decisions Cooperative Research Centre (D2D CRC) and a member of the Law, Technology and Innovation Research Network. She is a multidisciplinary scholar and new media artist with research interests in digital culture, criminal justice policy and practice, sociology of organisation and occupation, and the social organisation of creativity. She is internationally recognised for her contributions to policing research, especially her work on police culture and the use of information technology in policing. Janet has been awarded a number of major grants for criminological and sociological research, ranging from policing, juvenile justice, restorative justice, creativity in art and science, work stress and wellbeing of lawyers, to projects on Big Data analytics for national security and law enforcement. Janet was elected Fellow of the Academy of Social Sciences in Australia in 2002 for distinction in research achievements. In 2015 she was the joint recipient of the ANZ Society of Criminology Distinguished Criminologist Award. 
Lecture Details
Date: Oct. 30, 3017 from 7 to 8:30 p.m.
Location: Research and Academic Centre, RCE004, 150 Dalhousie Street, Brantford.
Registration
The lecture is free and open to the public.