The two-week position (40 hours/week) of Visiting Author is held annually by a Canadian writer. The position requires that approximately 24 hours of the author's time to be spent on community activities such as classroom visits, meetings with students, readings, talks, and workshops, leaving the remaining number of hours for the writer to work on their own creative projects. Two days of the two-week period are spent at Laurier's Brantford campus.
Edna Staebler (1906-2006) was a member of the Order of Canada, an award-winning journalist and the author of 21 books, including the bestselling Schmecks series of books. She was a regular contributor to Maclean's, Saturday Night, The Toronto Star, and Chatelaine, among other newspapers and magazines.
Staebler achieved writing success later in life, much of which she attributed to the mentoring of a passionate teacher. She was determined to provide that same encouragement to developing writers. Laurier's Faculty of Arts is the proud administrator of Staebler's legacy through the administration of this position as well as the Edna Staebler Award in Creative Non-Fiction and the Writer-in-Residence.
Past Visiting Authors
2018: Alison Pick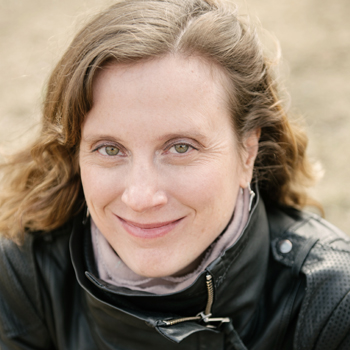 Pick is an award-winning author whose accomplishments in three genres – fiction, memoir and poetry – have been internationally recognized and published in multiple languages. She is the author of three novels, including Far to Go, which was long-listed for the Man Booker Prize in 2011; one memoir, Between Gods, which won the Canadian Jewish Book Award for Memoir and addresses Pick's search for her heritage; and two poetry collections. She has extensive experience in working with new writers and has taught at the Banff Centre for the Arts, the Sage Hill Writing Experience in Saskatchewan, the Humber School for Writers, and the Iceland Writers Retreat.
2017: Pasha Malla
Pasha Malla is an accomplished author of work in several genres including short stories, novels, personal essays, and humour. He is also a respected literary mentor and writes for publications such as The Globe & Mail and The Walrus. His books include The Withdrawal Method (Anansi, 2011), People Park (Anansi, 2012), Fugue States (Knopf, 2017), and the edited volume Best Canadian Sports Writing (with Stacey May Fowles, ECW, 2017). During his time at Laurier he offered manuscript consultations, gave two public talks, and made several classroom visits to discuss his work and the craft of writing.