At Wilfrid Laurier University's Brantford and Waterloo campuses, the Centre for Student Equity, Diversity and Inclusion (CSEDI) works to create a space where all students can experience a sense of belonging.
At the heart of the centre is CSEDI manager Lauren Burrows (BA '14, MA '20). Below, Burrows discusses the centre's purpose, programming, and her passion for social justice at Laurier and beyond.
Tell us about CSEDI.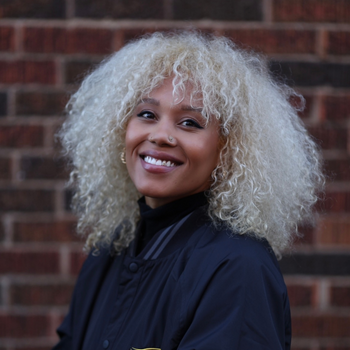 CSEDI works to cultivate a culture that respects and promotes equity, diversity, inclusion and social justice in all aspects of campus life at Laurier, including classroom and residence spaces. We provide support, education and space for students to find community and engage in equity, diversity and inclusion (EDI) initiatives.
Members of the CSEDI team work to elevate student success and well-being through EDI education opportunities, including hosting workshops and training, supporting student advocacy and change-making on campus, providing students with assistance to navigate institutional systems and creating a safer place where students' identities and lived realities are affirmed.
Who can benefit from or participate in CSEDI programming?
All Laurier students can benefit from participating in the education and programming that CSEDI provides. Our programming is designed to help students from equity-deserving groups thrive and provide solidarity and support to students from communities who are underrepresented at Laurier and who are most impacted by long-standing inequities caused by racism, sexism, classism, homophobia, transphobia, ableism, Islamophobia, anti-Semitism or colonial violence. Equity, diversity and inclusion strengthen our understanding of our own experiences and the experiences of others in our communities.
You've been involved with EDI initiatives at Laurier for quite some time. Tell us how it started and how it's going.
I've been passionate about social justice since my youth, but it really peaked during my time as a student in Laurier's Women and Gendered Studies and Anthropology programs. As a student, I volunteered with Laurier's Centre for Women and Trans People on the Waterloo campus. In my career at Laurier, I have held various roles related to EDI, including working in the Faculty of Social Work and at the Brantford campus as an EDI inclusion coordinator for just under seven years.
A lot has changed within Laurier's EDI spaces over time, which is exciting. The creation of the Office of the Assistant Vice-President: Equity, Diversity and Inclusion has led to more institutional support for EDI at Laurier. Additional student services have been included in the centre's scope, such as the Muslim Students' Associations, the Middle Eastern Association and Student Advocates for Accessibility. We have also experienced growth in the number of campus partners who want to collaborate with us and champion EDI in their work and continue to strengthen our relationship with long-standing partners like the Office of Human Rights and Conflict Management, Laurier International, Indigenous Student Services, Student Wellness Centre, and Laurier's student unions.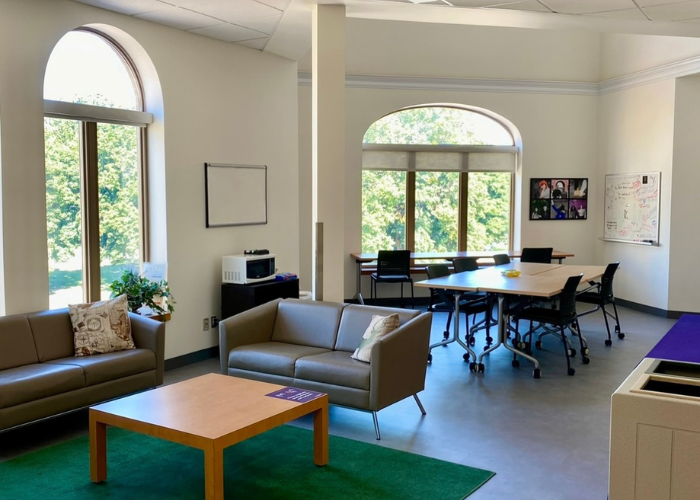 CSEDI space at Laurier's Brantford campus
How do your experiences as a Laurier student contribute to the work you're doing now?
I had a non-traditional university experience. I came to Laurier as a transfer student, was a little bit older and identified with multiple equity-deserving groups on campus. I also wasn't sure if university was right for me. I started volunteering with the Centre for Women and Trans People and found my community.
Being an alumna has informed my work, as I understand some of the complexities of the student experience within both campus communities. As a former graduate student, I know how important it is to have EDI embedded into that experience. CSEDI works closely with graduate students to provide training on EDI in research and placements and how to create accessible resources.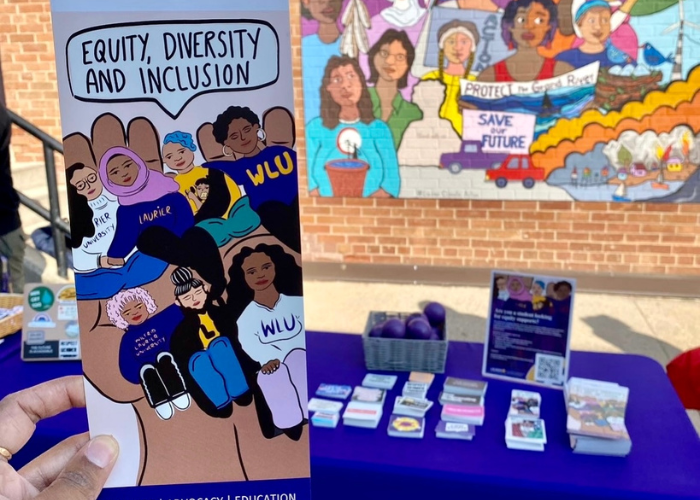 CSEDI boothing at an event at Laurier's Waterloo campus
You seem very passionate about your work. What about EDI and social justice inspires you?
I'm an empathetic, deep-feeling person who cares about others; it's integral to who I am. At work, I am motivated by relationships with students. They are so discerning. They have a nuanced understanding of barriers and are committed to making spaces better for others and giving support to students who need it. Through our students, we have opportunities to learn more about their needs and model what a safer and more just community looks like; being in service to community in that way is empowering.
Is there a specific EDI project or initiative at Laurier you're most proud of?
A lot of the work that happens for CSEDI is done in collaboration with our campus partners and I'm proud of the projects that come out of those relationships.
I am proud of Social Justice and Solidarity Week, which is a newer initiative led by Laurier Criminology instructor Terry Roswell. Terry also worked in the Office of the Associate Vice-President: Equity, Diversity and Inclusion, where Social Justice and Solidary Week came to life. The first-ever Social Justice and Solidarity Week took place at Laurier in October 2021 and showcased communities that promote decolonization, among other themes.
The inclusive washrooms initiative led by graduate students in the Social Justice and Community Engagement program, the Beating the Odds Conference run yearly by the Association of Black Students and the Iftar meals initiative facilitated by the Muslim Chaplain are also special for me.
What do you want students to know about CSEDI?
Despite the advances in EDI, it is still a challenging landscape and there are real impacts for individuals from equity-deserving groups. CSEDI is committed to working in solidarity with students despite these challenges. There are many EDI champions at Laurier. As one of them, I am committed to working in chorus.