2023: Donna Morrissey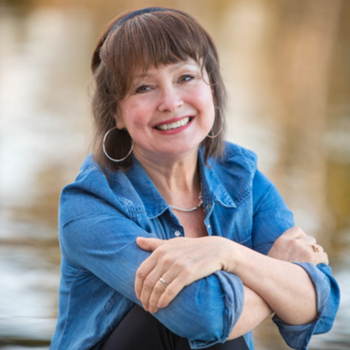 Donna Morrissey is the award-winning author of six best-selling novels and a memoir whose work has been translated into multiple languages, including German, Swedish and Japanese. Donna's first novel, Kit's Law, won awards in Canada, the United States and England. The author's Sylvanus Now trilogy, about a Newfoundland family fighting to stay afloat in the turbulent 21st century, has received broad critical acclaim. Its final volume, The Fortunate Brother, won the Arthur Ellis Award for Best Crime Novel in 2016. In addition, Donna's memoir, Pluck, was reviewed by The Globe and Mail as a book that "pulls back the curtain on working-class life." She has taught creative writing at Dalhousie University and the Humber School for Writers. During her residency at Laurier, Donna will work at the intersection of memoir and fiction as she works to transform a series of family stories into a novel. Her next novel, Rage the Night, will be out later in 2023.
2022: Ali Bryan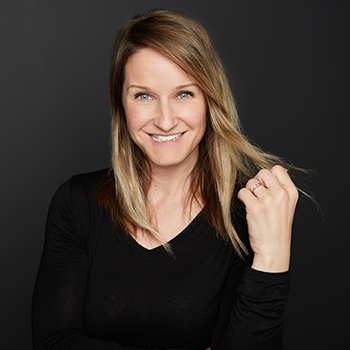 Bryan is an award-winning author working in the genres of contemporary, dystopian and young adult fiction, as well as with creative nonfiction and personal essays. Her first novel, Roost, won the Georges Bugnet Award for Fiction and was the official selection of One Book Nova Scotia. Her second novel, The Figgs, was a finalist for the Stephen Leacock Memorial Medal for Humour and has been optioned for TV by Sony Pictures. Her debut young adult novel, The Hill, was longlisted for the international 2021 Wilbur Smith Adventure Writing Prize. Her most recent work of adult fiction, The Crow Valley Karaoke Championships, will be published in spring 2023.
2020: Carrianne Leung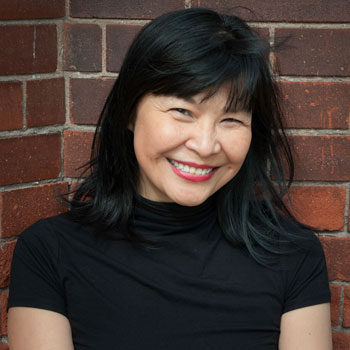 Carrianne Leung is an award-winning author of two books of fiction, and served as Writer in Residence at University of Toronto's Scarborough campus in 2019. Her nationally bestselling novel-in-stories, That Time I Loved You, won the Danuta Gleed Literary Award in 2019, and has been optioned for a television series in the United States. Carrianne's first book, The Wondrous Woo, was a finalist for a Toronto Book Award in 2014. During her winter term on Laurier's Waterloo and Brantford campuses, Carrianne will work on two new book projects, a novel about female superheroes set in contemporary Toronto, and a series of personal essays that offer her experience as a creative professional to writers who are just starting out.
2019: Gary Barwin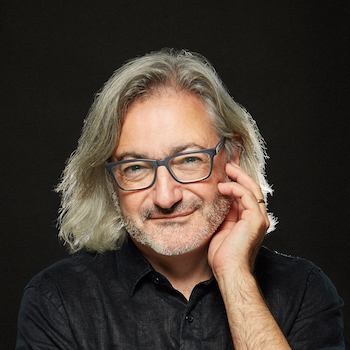 Gary Barwin is an award-winning author of 21 books of fiction and poetry. His nationally bestselling novel, Yiddish for Pirates, was a finalist for the Scotiabank Giller Prize and the Governor General's Award for Fiction, and won the Stephen Leacock Medal and the Canadian Jewish Literary Award for Fiction in 2016. He has served as the Writer-in-Residence at Western University and at McMaster University, where he has also taught courses in creative writing. Barwin's next book will be New and Selected Poems to be published by Wolsak and Wynn in 2019. Barwin will be working on his novel-in-progress, Nothing the Same, Everything Haunted. Barwin notes that the new manuscript "explores issues of settler-colonialism, tropes of masculinity and identity, and relations between Indigenous and European peoples."
2018: Emily Urquhart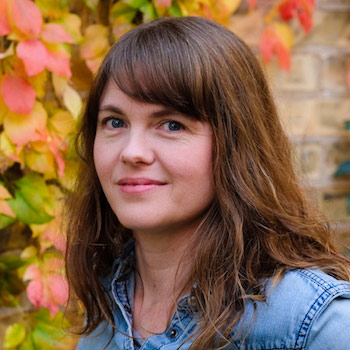 Emily Urquhart is an author of creative nonfiction and narrative journalism based in Kitchener, Ontario. She is the author of Beyond the Pale: Folklore, Family, and the History of Our Hidden Genes (HarperCollins 2015), a Globe & Mail Best Book and finalist for several other national awards. Emily's work has also appeared in publications such as Azure, Hakai, The Walrus, Flare, and Chatelaine. Emily also holds a PhD in Folklore from Memorial University of Newfoundland, and leads the Podcast Club at the Kitchener Public Library. During her time as Writer-in-Residence, she completed a draft of a collection of essays, as well as research for her next book.
2017: Ashley Little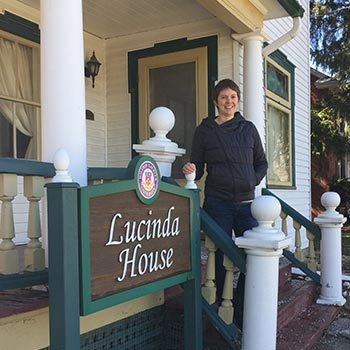 Ashley Little writes short fiction and novels for teens and adults. She is the author of PRICK: Confessions of a Tattoo Artist (Tightrope, 2011), The New Normal (Orca, 2013), Anatomy of a Girl Gang (Arsenal Pulp Press, 2013), which won the Ethel Wilson Fiction Prize, and Niagara Motel (Arsenal Pulp Press), which was released in October 2016. While at Laurier, Little was working on two novels: Confessions of a Teenage Leper (forthcoming in 2018), and BIG ME, a story of a teenage giant. Little has also served as Writer-in-Residence for the Vancouver Public Library and the Alexandra Writers Centre Society (Calgary). She currently resides in the Okanagan Valley.
2016: Drew Hayden Taylor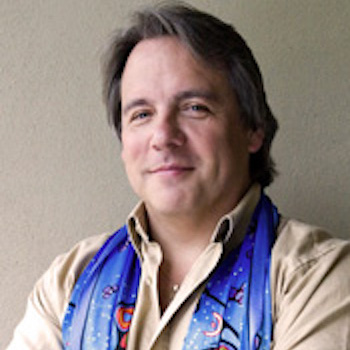 Taylor is the award-winning author of 27 books, including adult and young-adult (YA) fiction as well as plays and essays. Taylor has also worked as the writer and director for documentary films and has written for television, principally for APTN's Mixed Blessings. He has been twice nominated for a Governor General's Award (once for fiction and once for drama), and has won a Chalmers Award for Toronto at Dreamer's Rock in 1992, a Dora Mavor Moore Award for Only Drunks and Children Tell the Truth in 1996, an Independent Publisher Book Award for his YA fiction The Night Wanderer in 2008, as well as the Ontario Premier's Award for Creative Arts and Design in 2010 and the Queen Elizabeth Diamond Jubilee Award in 2012.
2015: Sonnet L'Abbé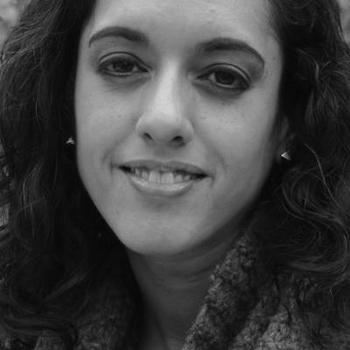 Sonnet L'Abbé is the author of two collections of poetry, A Strange Relief and Killarnoe (both published by McClelland and Stewart). She is also a poetry critic and the 2014 guest editor of Best Canadian Poetry. In 2000, she won the Bronwen Wallace Award for most promising writer under the age of 35.
2014: Colleen Murphy
Widely respected in theatrical circles, Murphy is an internationally acclaimed author of 10 plays, including the new plays The Goodbye Bird – which Murphy created during her 2011-2012 residency with Finborough Theatre in London, UK – and Armstrong's War, which premiered at Vancouver's Arts Club theatre in 2013. Her screenplays include the Genie-nominated Termini Station, and her films have played to audiences at film festivals in Germany and France, as well as at the Toronto International Film Festival. Murphy won a Governor General's Award in 2007 for her play The December Man.
2013: Andrew Westoll
Andrew Westoll is a primatologist and an award-winning narrative journalist. He is the author of The Riverbones and The Chimps of Fauna Sanctuary: A Canadian Story of Resilience and Recovery. The Chimps of Fauna Sanctuary won the 2012 Charles Taylor Prize, one of Canada's most prestigious nonfiction book prizes. The book was shortlisted for the Edna Staebler Award for Creative Non-Fiction and the BC National Award for Canadian Non-Fiction, and named a book of the year by The Globe and Mail, Amazon.ca, Quill & Quire and CTV's Canada AM.